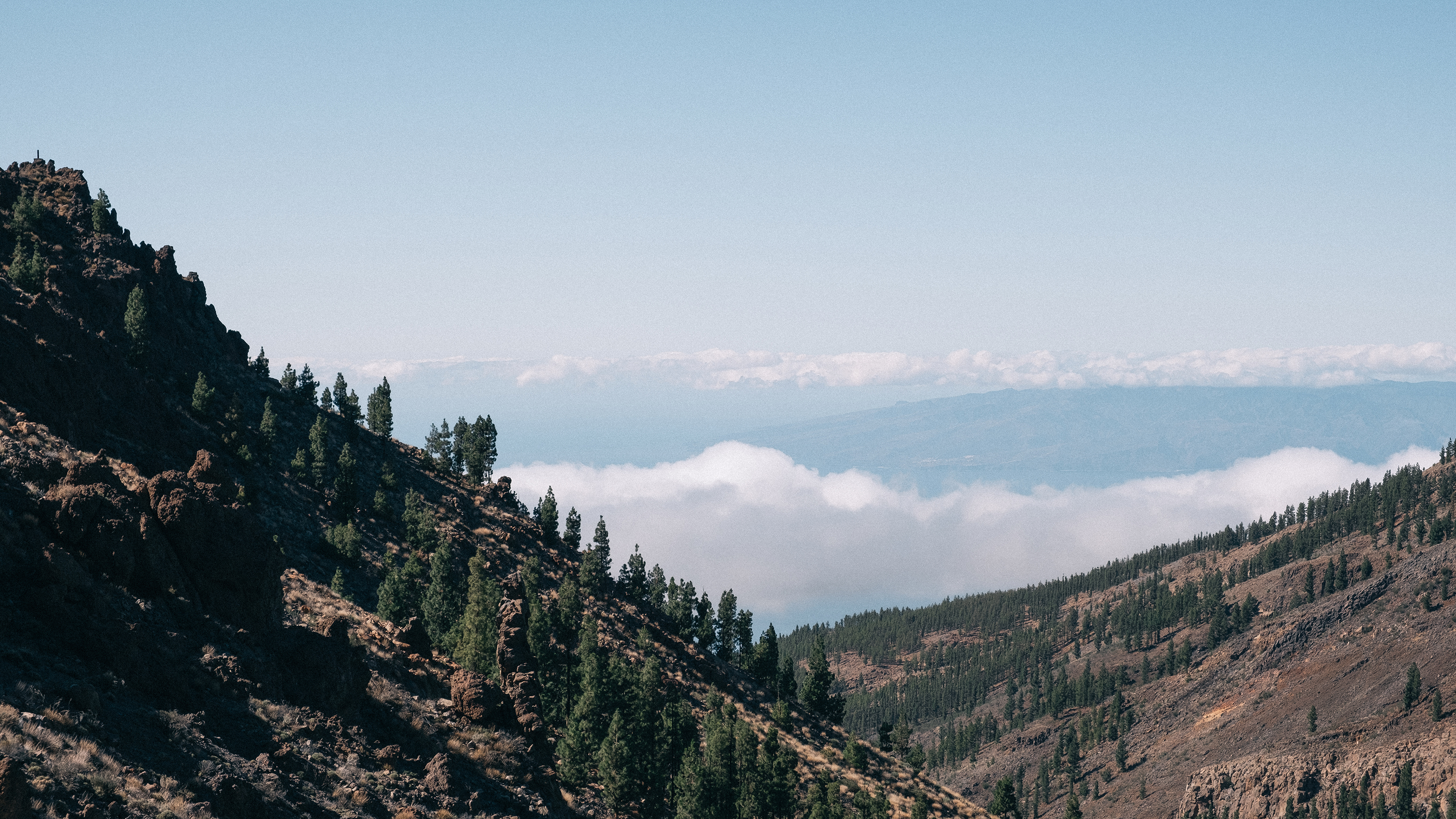 Being robbed in Tenerife
4th December 2019
"Spain did not stole our heats, but it did stole my wallet" – Author unknown
What happened
On a second day of our vacation in Tenerife we went to mount Teide. On our way back, we stopped for few pictures on the side of the road. We parked our car in the pocket on the road, went across the road, and on a small cliff. 5 minutes later when we were back from our 20 meter journey, the window in the back was smashed and our backpacks were stolen.
I know, you should never leave your backpacks in the car, but when you go 20 meters, you do not expect such things to happen. Also, little that we knew, area around Teide is famous not only for the good views, but also for its thieves.
Step one – The police
We tried to call the police, but of course there were not reception in the place it all happened. So we had to go around 20 km if not more to reach the area of reception. When we finally managed to call the police, after describing them our situation, they just hung up on us.So we Googled the nearest police station and went straight there.
On a side note, we had a missing window in our car, so the trip was …. windy.
After arriving to the national police station in Los Americas, we realized not a single soul there knows a word in English. They handed us a paper with a phone number on it that we should call and describe our situation in English, then they will translate it to Spanish and we will then go back to the police station. A call with an English speaking lady was near to two hours long, making us spell our parent names and stuff like that.
After that, we got the number of the case and went back to the police station with it. Of course, the policeman did not speak English, nor did we Spanish. It was an interesting conversation trying to understand Spanish language, trying to say that my name was written incorrectly, and actually getting some valuable information. It is also worth mentioning, that while we were sitting there, another policeman came by, so our policeman and that other policeman just started chatting. He had papers that we needed in his hands, though he decided that we should sit there trough their conversation for 20 minutes more.
Step two – the Embassy
Next day I called Lithuanian embassy in Madrid. In one sentence I described my situation and mentioned I am in Tenerife, and the answer from other side of the phone was "What are you doing there?". It might sound okay in English, but in Lithuanian it was so impolite and insensitive, I completely choked for few seconds thinking what should I answer. "Vacation" – I say, in my mind thinking that my vacation was over the minute we saw the broken window in the car.
I politely asked what should I do in this case, and the woman in the embassy gave me few impossible choices :
Go to Lithuanian embassy in Madrid (which was 3 hours flight away from Tenerife and I also would need a passport to get to the airplane). I asked her how should I do it without passport and she said "Others do it, so could you".
If I have a copy of my document (which I did not), I could try to contact the airport and somehow get home with it.
Deal with the airport directly and ask them if they would let me trough, though no one can promise me there will be no identity checks.
I kindly asked her if there were another way, so she added :
You can also TRY to do it through the British Consulate in Tenerife.
It is worth mentioning, that Lithuanian embassy in Madrid only answer their phones from 13:00 to 15:00 or 16:00.
After eliminating all the impossible options, I was left with one : British Consulate. I managed to fill the papers in Lithuanian, since there were no other information on how should I do it, and the next day I got the answer that I need to fill the other pile of papers for the British too. To be precise :
British Emergency Passport application (they added it to the email, you can also get it from their website)
Police statement
Flights information
Document picture (that we did right there in our airb'n'b with the phone)
Some document proving my identity.
Also, you need to fill all the papers by hand. So print it and scan it. Gladly this wasn't much of a problem for us, since I had my iPad and pencil with me, so I managed to fill the papers with it and hoped it will go trough.
The biggest problem that I had was with the document of my identity, since my wallet was stolen, and I couldn't find anything in my emails (freelancer's usually don't need to prove their identity). On a flip side, we had a friend at home who took care of our cats, so he managed to find my old student ID, which actually worked (to my surprise, since it's expired for about 6 years).
After sending the embassy all the papers, I spend few days just worrying and waiting for some news. I finally received a phone call, asking me to answer few questions to prove my identity (it was from a different lady, and she was really nice, even though I was super nervous).
After that, I've spend another day worrying sick. We had one workday left to get the papers, and I had no news about it.
As a web designer I do have to mention the fact, that on the Lithuanian Embassy in Spain website they have email address placed as a picture without a link. So basically, you have to manually type the address. It really makes me think that they don't want you to contact them.
Step three – The British Consulate
On Monday (we were leaving on Tuesday morning) I tried to call the British Consulate, but there were no option for my case to contact a real human. So we decided to go to another side of the island and pay them a visit. I was worried, since Lithuanian Embassy told me, that it usually takes 3-4 work days for the British to issue the emergency passport, and I knew that they received my papers about a day or two ago, so to all my calculations I was hoping for a miracle.After we arrived to the Consulate, I knew it will be fine. While Lithuanian embassy had difficulties understand that a person has flight tickets home on a certain day, British had no problem with it, and told me, that they see my dates, and will help me out.
The second I arrived I got the call from the British embassy in Lithuania about the payment for my emergency passport, which was 120 € or 100 £. After we payed the fee, they asked us to come back in few hours when my documents will be ready.
While waiting, we also had a chance to read the visitors book in the Consulate, and there were a lot of similar stories to ours, and they were all really happy with the ladies in the British consulate. I was too.
So few hours later we came back, got the Emergency passport and was ready to head home.
By the way, they issued me a British emergency passport, so it was quite surprising for me, and after all worrying – quite funny.
The car
The car was another story on it's own. After we had a window missing in our 2017 WV Golf, we called the rental company TopCar. We always rent cars on our travels, and we had some issues before, but it was all okay with that. This time it wasn't.
So first of all, they felt to need to send us a replacement car ASAP (even though we might not have a place to park it, and we would not be able to leave it windowless on the street), they told us to go to the airport in the morning and get the replacement car.
As it turned out, we also had the basic insurance, since the lady in the airport did not know enough English to explain us the difference. And the basic insurance has "anti-theft protection" which is basically only valid if our car was stolen. Since it wasn't, we had to pay 240 € for the window, and got the replacement car – 2013 Citroen C-Elyse. It also had no central lock remote, and we were unable to open the trunk the whole time (of course, there was a button for it, we we probably pressed it incorrectly).The car had manual window handle, and it was a piece of crap. Just saying.
Getting the passport from home
Even though my boyfriend's backpack was also stolen, he had a bit of a different situation, since he had a passport at home. But to deliver it to Tenerife was not an easy task also. We used DHL, and could not get the postal code right, so we entered a bit of a different postal code, hoping for the best.Also, couriers are not likely to call to the foreign phone number, so we wrote the number of a lady we were airb'n'b'ing from – Anna. Two days later, Anna arrives with a shiny envelope.
Funny thing, that courier just gave her the package, even though we wrote our friends name as a receiver. Thankfully, Anna was a super kind woman, and she was really bummed about our situation, so she actually tried to help us and was not bothered by us giving her phone number.
So finally, few takeaways :
Always have a copy of your documents saved somewhere on the cloud (you can email it to yourself).
Always check what is the crime situation of the place you are going to.
Always keep your document separately from your wallet, and carry them with you or leave it in the hotel/airbn'n'b. If you are EU citizen, you can take both ID card and passport and keep them separately.
Always leave your home keys to someone reliable.
Get car insurance.
Don't leave your stuff in a car in Tenerife.
I am not sure if we will ever come back to Tenerife, but it wasn't all bad. I wrote a separate post about our adventures in Tenerife, a bit more positive than this one. you can read it here.